We have been using MDI Mini implants in our office for several years.
These small, easily placed implants, are an excellent way
to help stabilize complete lower dentures.
Often times we can use your existing denture
and simply add the implant snaps to it. The proceedure
is minimaly invasive and thus post operative discomfort is
mild in most cases. Your denture is stable when you leave
Four MDI mini implants at
2 years in service.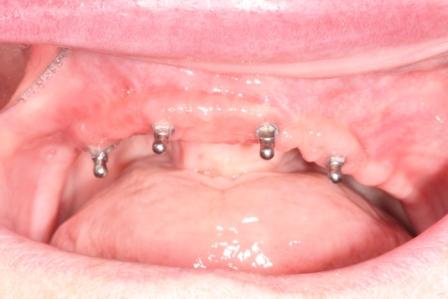 Four MDI mini implants
one year in service. Note
healthy gum tissue.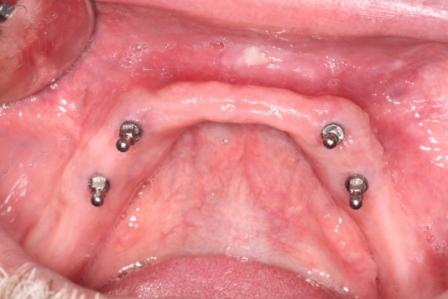 Four MDI mini implants at one month post insertion.